Skip to Main Content
It looks like you're using Internet Explorer 11 or older. This website works best with modern browsers such as the latest versions of Chrome, Firefox, Safari, and Edge. If you continue with this browser, you may see unexpected results.
Exhibition
Au Shue Hung Memorial Library
Date:
9 May - 12 June, 2020
Opening Hours:
Weekdays ( 9:00 am - 10:30 pm )
Saturdays ( 9:00 am - 6:30 pm )
Sundays ( 1:00 pm - 6:30 pm )
Public Holidays ( Closed )
*In the event of special conditions, exhibition hours may vary
Collaborator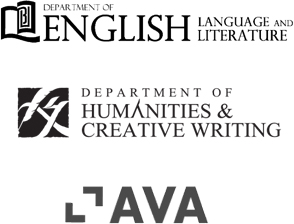 The HKBU Century Club Citywide English Poetry Competition & Exhibition 2020
Celebrating aspiring young poets among the undergraduate students in local universities, the HKBU Century Club Citywide English Poetry Competition entered its second year with award-winning poet Srikanth Reddy (University of Chicago) as the international judge.
In addition to a public reading, the competition joined forces with the Academy of Visual Arts (AVA) and the HKBU Library to exhibit student artwork in response to the poems. You are invited to explore the creative visions of students in both textual and visual formats.
With support from The HKBU Century Club, this project is co-organised by the Department of English Language and Literature and the Department of Humanities and Creative Writing, in partnership with the Hong Kong Poetry Festival Foundation, the International Writers' Workshop, and the AVA.
Gallery