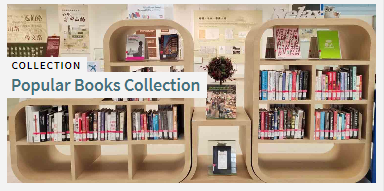 The Popular Books Collection is a frequently changing collection intended to provide recreational and leisure reading for the HKBU community.
We highlight our collection regularly with a particular theme of interests.
We are located on Level 3 of the Main Library at HKBU.
The Popular Books Interest Group consists of Becky Wu, Lee Ka Wai and Wing Woo.