Skip to Main Content
It looks like you're using Internet Explorer 11 or older. This website works best with modern browsers such as the latest versions of Chrome, Firefox, Safari, and Edge. If you continue with this browser, you may see unexpected results.
How to locate book on shelf_heading
How to Locate Books on the Shelf
Steps to locate book on shelf
Step1. Search title on OneSearch



Step 2. Check availability at HKBU libraries



Step 3. Find the Call Number and click the LOCATE button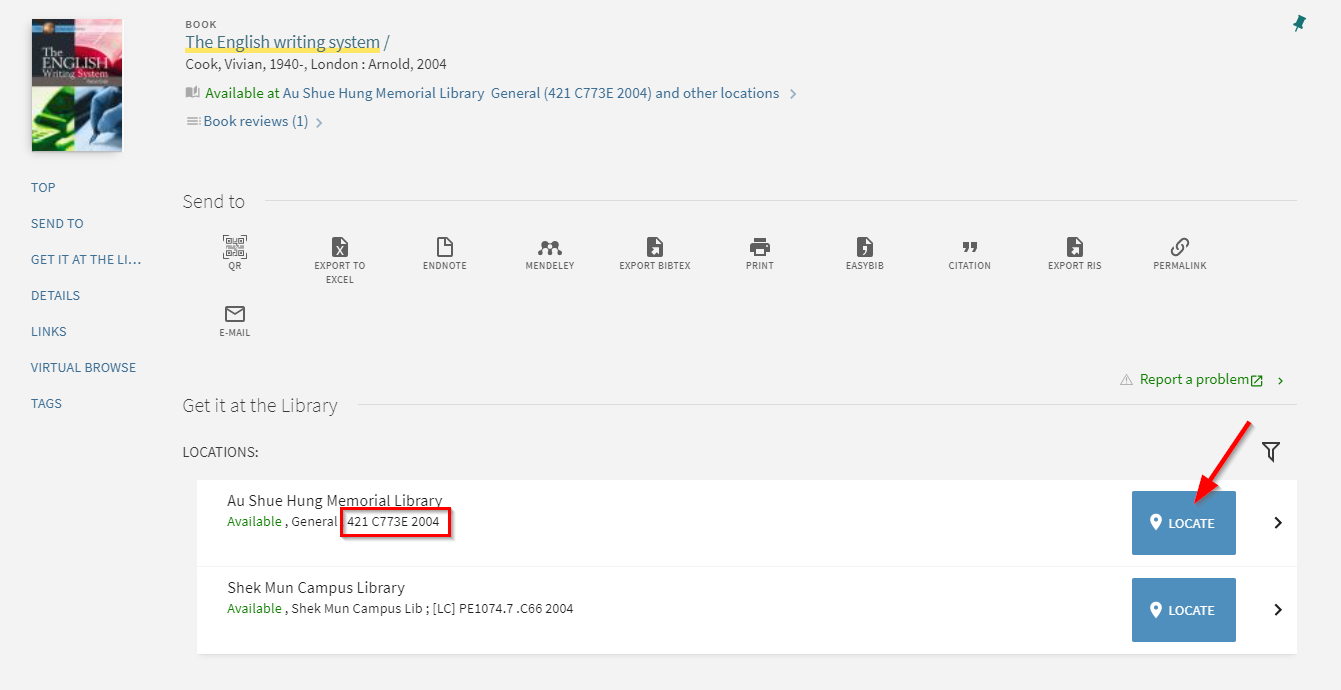 Step 4. Display location map
In this example, the book is located on Level 6.
Location tables and floor plans
Item Location Table
Main Library
Chinese Medicine Library
Sheck Mun Campus Library
Video - locating the book on shelf